Latest Posts from Ian Ridgwell
CoinDesk has reported that the German ministry of finance has given Bitcoin official recognition.
"The German Ministry of Finance does not classify bitcoins as e-money or as a functional currency, they cannot be regarded as a foreign currency. Nevertheless they have to be subsumed under the German term of 'Rechnungseinheit' as a financial instrument," Martin Chaudhuri, of  Bundesministerium der Finanzen, told CoinDesk.
It is an amusing idea to think that Bitcoins aren't an e-money, still we should be thankful that one of the state's has finally made some movement regarding crypto-currencys. For those wanting states to stay out of their cultural revolution this may appear as bad news but as an individual considering crypto-currancies as a technology to assist my business it's great.
Among my colleagues we refer to these alternate currencies as "units of value" which is exactly what Germany's financial regulator BaFin decided they were what else could they be?
"Greiner believes these developments will raise the standards within the bitcoin space significantly as the companies involved are now regarded as financial services companies and must fulfil strict standards of operation. For example, companies are required to have an initial capital of 730,000 euros, certain professional qualifications of management and must report to BaFin." Stefan Greiner, of German law firm Xenion Legal
With Germany leading the field (in term's of governments) we may see State's across the globe offering some legitimacy and stability to those businesses interested in the future of crypto-currancies and peer to peer online transactions.
This might be behind the current price boom in Bitcoin's. Glad I have a few crypto's stashed for keeping.
Original Article Here.
I'm not sure what people had against the last Muppet movie. It tugged all sorts of heartstrings and left me sharing an experience with  my kids that I imagine is similar to what my parents shared with me. Bring on the sequels, all the corny and childish humor that the critics didn't get in the last movie. Probably never got, maybe they lack the ability to let go and laugh, perhaps we should smack them in the naval with a bowling ball.
It's been a few days since my Bluetooth keyboard and Case for Google Nexus 7 arrived from MobileZap and I can honestly say it's a bloody good product.
As a case it fits the Nexus well, sporting the same style of black textured plastic and silver trimming iconic to the Nexus 7. The surface is somewhat less 'grippy' than the Nexus but this doesn't cause an issue in normal use, in fact the keyboard base functioned brilliantly on all surfaces I tried including my kitchen table, my office desk and my lap (in bed or otherwise). I wouldn't advise using it on your lap, as the small keys really need a stable base to be functional (this might change as I grow used to the tiny layout). It would be unfair to expect aluminium construction considering the keyboards price and weight, but it does a good imitation that doesn't come off tacky. Visually it is a complete product and offers a robust solution to protect the screen during storage. For those of us who require a keyboard more than a case, looks and physical security are secondary.
I've been running around a bit in this lovely little world. Procedural generated worlds for exploration and adventure. It's not Minecraft but shares inspiration from the genre and looks suitably suited as a family orientated game.
So um, I like Pacman and I don't really like Chuck Norris but this was a laugh out loud moment.
I'm gonna peak at the idea of Bitcoin's, because it's been a little since I've made a post, not even a silly post about trolls. So I've pretty much given away the idea of mining, unfortunately the availability of ASIC's and the high cost of power in Australia wipe it out.
Or at least that is what I've been led to believe.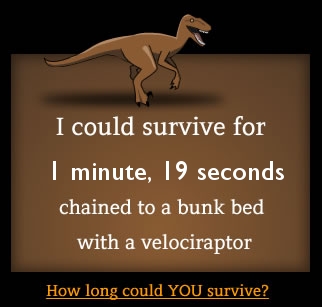 Created by Oatmeal